3 Reasons to Call a Plumber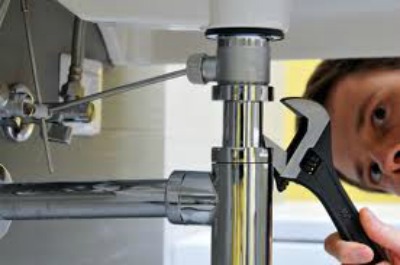 Vista plumbers help people with a wide variety of plumbing needs; some more obvious than others. The services that these professionals can assist you with are so varied that sometimes you may not realize exactly when you need to call for plumbing assistance. From helping homeowners install new plumbing fixtures to working with sewage and drain problems, the plumbers at Vista Plumbing and Rooter Pros have an extensive skill set that can help homeowners as well as business owners with their plumbing needs.
Planning for an Addition
Are you planning to add a new addition to your home this year? If so, you may want to consider contacting a plumber when you begin to draw up plans for your addition. If your addition plans include a new bathroom or an additional kitchen area, then you do not want to proceed with architectural plans until a plumbing professional has been contacted. Architects and plumbers will work together to make sure the addition flows seamlessly with the rest of your home and does not interfere with your current plumbing system.
Water Heater Installation
When homeowners experience problems with their water heater they may turn to their local home improvement store to purchase a new product. While this is certainly acceptable to do, many homeowners do not realize that plumbing companies can assist you with the purchase of a new water heater. One of the benefits of working with a local plumbing company to purchase a new water heater is they can provide you with information about what heater will work well with your current plumbing system. A generic home improvement store may not have experienced salespeople on staff that can accurately answer your questions, which could mean that you end up buying a water heater that will not work well for your needs in the long run. When you use a local plumbing company to purchase a water heater, you can also count on professional installation and you won't have to depend on the professionalism and skills of a third-party installer.
Sewage Problems
Many homeowners and business owners, too, often find themselves unsure who to call when they experience sewage problems. Sewage problems are no laughing matter and require the expertise of a professional plumber. Raw sewage that backs up into your home or on your property can cause the members of your household to become ill if not taken care of right away. If you try to fix the problem yourself, you could end up creating a hazardous situation where sewer gas escapes into your home. When problems with your sewage arise it is always better to call a plumber than to try to deal with the problem on your home.
If you experience a plumbing emergency, our Vista plumbers are available 24 hours a day, 7 days a week to assist you. Call Vista Plumbing and Rooter Pros today to get to know our plumbers and our services.
Tags: Our Services, Water Heater